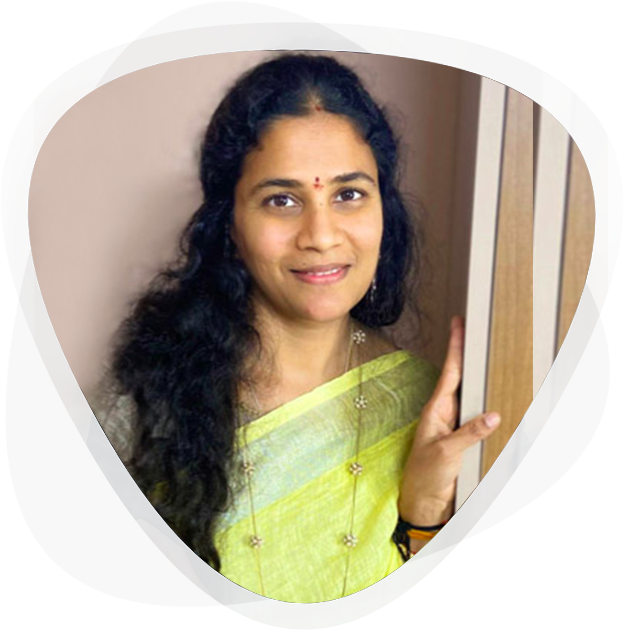 In an ever-growing technology and data driven world, much of the focus in education has understandably taken a shift toward STEM-based (science, technology, engineering, and math) initiatives that will only prepare students careers for the future but lacking focus in building character and shaping the personality of youth to grow up as valuable citizen.
Need of education and empowerment are always the two areas that are close to Sushma's heart. Pursuing this line of deep thought, she formed HaaS Foundations in 2019 to support areas in promoting Girls Education and Enabling Youth Empowerment in an effective and efficient manner to make a difference to the communities.
During Covid time, Sushma voluntarily worked with various NGOs and has empowered more than 3000 students through her seminars and talks . She conducted a lot of surveys ,collected data and identified the gaps of rural youth in facing a competitive world. She identified that youth need to be educated knowing the importance of LIFE SKILLS and help them to become lifelong achievers, keen collaborative learners, progressive thinkers, good communicators and responsible citizens. '
HaaS Foundations identified the need for YOUTH in having a strong sense of self, and need a variety of tools to overcome challenges , prepare well for future jobs and workplace preparedness. Hence Launched ITEY Invest Time to Empower Youth project.
ITEY designed an impactful program framework enriching "core employability skills" for Workplace Preparedness by keeping at center ten LIFE SKILLS defined by UNESCO,UNICEF and WHO..
Please visit www.itey.in for more information.